Your Area Guide to Victoria
Based in Westminster, and central to most notable locations around London, Victoria is a fantastic area to live in – especially for university! Not only is it connected to the train lines but it boasts some of the most historical sights in all of London. Add in the vibrant community and you've got an ideal spot to live and study in.
This guide will give you the details about living in Victoria, including the local supermarkets, must-see landmarks, transport tips and more. If you've been considering urbanest Victoria student accommodation, read on for a great introduction to your future home.
Where is Victoria in London?
Based in central London in the City of Westminster, Victoria is a key location for Londoners and visitors alike. Named after the nearby station, which in turn was named after Victoria Street, it is perhaps one of the most well-known areas in London. You can reach it easily via the London Underground from any major airport, with Heathrow to Victoria only taking about 30 to 45 minutes.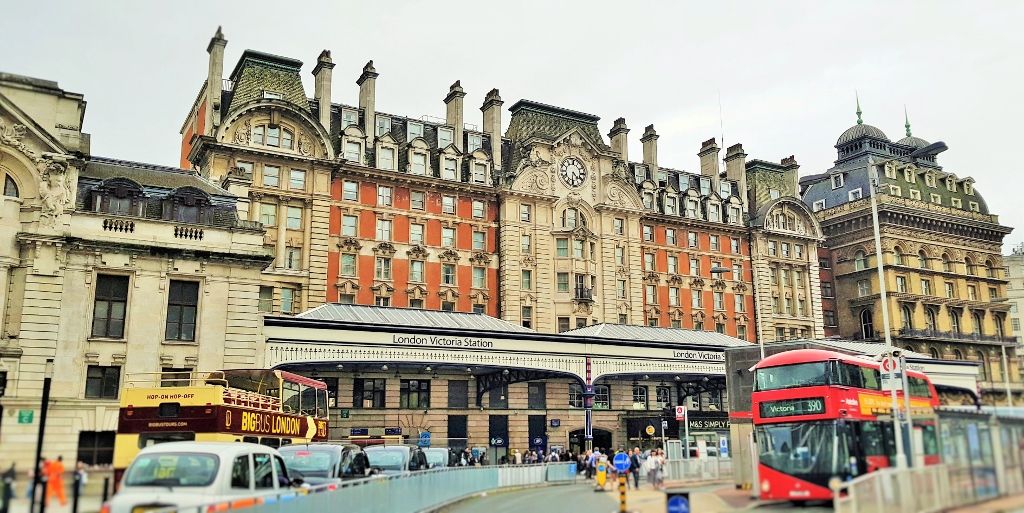 Living in Victoria
When it comes to places to live in London, Victoria has a lot going for it. It's ideal for connections out of the city and with Victoria Station right on your doorstop it's perfect for getting on the Underground too. Whether it be for seeing the sights and getting the full London experience, or making the area a home, there's plenty of amenities and attractions to know about.
 Victoria Transport Links
The Victoria area is served by the aptly named Victoria line, with the Victoria Underground being the nearest station to urbanest.
Brixton and Walthamstow Central are "terminal" stations, which means they service routes across the country, alongside Victoria.
There are over 15 bus stops less than 5-minute walk from urbanest City
There are many Santander Cycles spots nearby for you to rent a bike from, perfect for short journeys or seeing the sights.
Don't forget to try out the classic Black Cab service – Arrow Fleet Minicab is just a short distance away, near the markets.
Victoria Healthcare
Getting your healthcare sorted is vital, and should be a top priority once you've moved in. The NHS has great resources for finding a GP, a dentist, and other medical providers in the area. Make sure to use the urbanest Victoria postcode, SW1P 1HH, to find the nearest option for you.
The NHS is the UK's National Healthcare Service and will be the primary help for your medical needs during your stay. This is especially important if you're an international student, so make sure you register with a local GP as soon as you arrive. Unsure how? Your university will have resources available to help you through the process or speak to one of the urbanest team.
Of course, sometimes there are emergencies and we need to get to a hospital fast. For those staying with us in Victoria, The Gordon Hospital is the closest with only a 2 minute drive needed.
Victoria Supermarkets
When in London, there's always plenty of supermarkets to choose from. Nearby options include Sainsbury's, a Tesco Express, and even a Little Waitrose under 10 minutes walk away from your accommodation. There's also a Costcutter and a few local establishments like Victoria Supermarket LTD that stay open late.
Remember that you can also get a full grocery delivery right to your door from the major supermarkets. This is a great option when doing a big stock up.
Places to visit in London Victoria
For some, simply being in London Victoria is exciting enough. However, beyond the historical location and the stunning station, Victoria boasts many iconic spots for tourism and sightseeing. Take a stroll through the area, or even rent a bike, and soak in all the local sights and sounds!
Historical sights near Victoria
First opened to the public in 1881, but dating back to 1752, the Natural History Museum boasts an incredible range of displays and exhibitions for you to enjoy. Expect everything from permanent galleries to changing installations. With the stunning dinosaur bone collections and other sights inside, it's a must-see for anyone staying in the area.
Location: SW7 5BD
A 19-minute walk from urbanest Victoria, Hyde Park is a great way to spend the day. If the weather allows, pack a picnic and enjoy the sun in this 350-acre park. There's plenty of wildlife and nature to marvel at, as well as regular events including discovery days and walking tours.
Last, but certainly not least, Buckingham Palace  isjust a 10-minute walk from urbanest Victoria. You'll not want to miss one of the biggest attractions in London, home to King Charles III and the London headquarters for the Royal Family. If you fancy going, it's free to visit and witness outside. However, to enter the state rooms costs a minimum of £22.80 for students.
Food and Drink near Victoria
When it comes to diversity, Victoria is a fantastic hotpot. From food halls to classic greasy spoons, and everything in between, there's a great selection of meals and cafes to try without having to go far out from your urbanest Victoria home.
One of the exciting things in Victoria is the Market Halls, only a 7 minute walk from our urbanest location. There's lots of great food and drink options inside, making it a great spot to eat out. With options like tacos, Malaysian street food, Dim Sum and so much more, it's a great spot for a treat.
Location: 191 Victoria St, SW1E 5NE
Rated by Eater and locals alike, the Regency Cafe is a perfect spot for a classic Full English or for a great cup of tea or coffee in the morning. If you want a classic greasy spoon experience, this is a must.
Location: 17-19 Regency St, London SW1P 4BY
A well loved local pub offering classic pub food and good drinks, The Queens Arms has stood the test of time and stayed close to the community. While refurbished in 2019, it hasn't lost any of that classic British pub charm.
Location: 11 Warwick Way Pimlico, SW1V 1QT
Entertainment venues near City
If you're living in London, you can be assured there will never be a shortage of things to do. From gigs, plays, and pop-up experiences, there is something for everyone. We've rounded up a few of our top things to do near urbanest City.
If you've got some cash to splash and an evening to kill, the Apollo Theatre is a great source of entertainment. In the heart of London's West End, the Apollo is the home of the renowned musical Wicked, which shows at 7:30pm Monday to Saturday or 2:30pm on Wednesday and Saturdays. Tickets start from £22 and the venue is just a 5-minute walk from urbanest Victoria.
Location: 17 Wilton Rd, Pimlico, SW1V 1LG
Just down the river, you'll find the legendary Globe Theatre which hosted many of Shakespeare's original plays in the 17th century. Nowadays, it's still well worth the visit. Take a tour of the theatre, join a class on Shakespeare, and of course, see one of the famous plays themselves.
Location: 21 New Globe Walk, SE1 9DT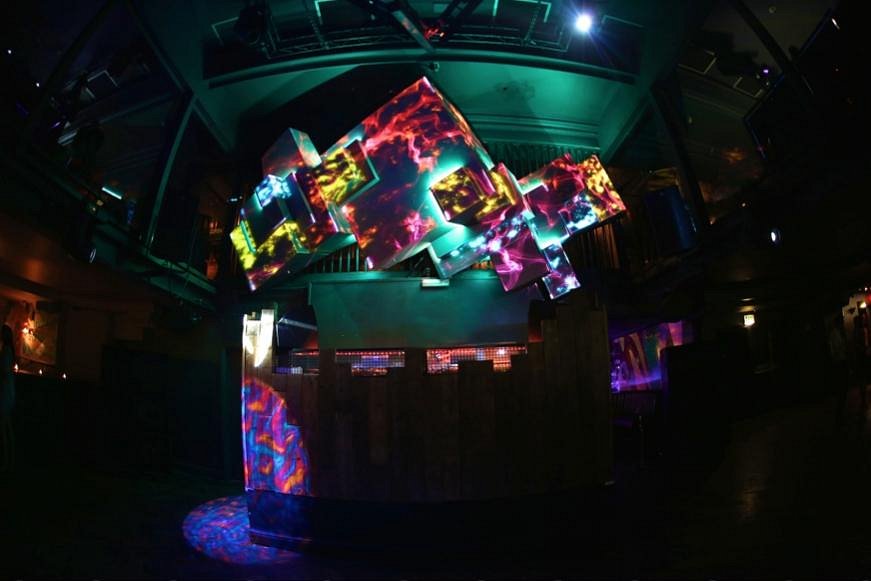 We hope this guide has been helpful and you're looking forward to your time at urbanest Victoria. To get a feel for the rest of the city, take a look at a literal map of London to see the lay of the land.